Related Content
Livelihood skills training in UNFPA-supported safe spaces are helping Yemeni women to enter the labour market.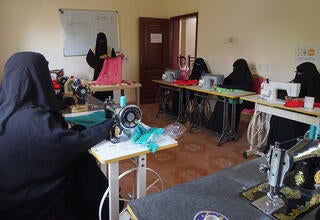 KSRelief supports UNFPA in reaching over 65,000 of the most vulnerable women and girls in south Yemen with protection services, since January 2021.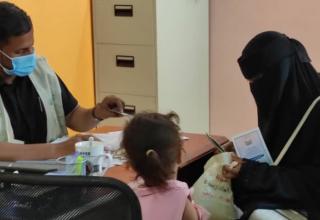 Safe spaces help displaced women with identification documents to regain their identify and access services.
Pages