UNFPA: Delivering a world where every pregnancy is wanted,
every childbirth is safe and every young person's potential fulfilled.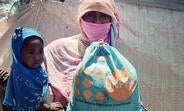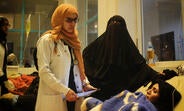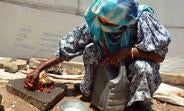 28 May 2017
Statement by Regional Director for Arab States on the Cholera Outbreak
Cairo, 28 May 2017 – I am deeply concerned by the confirmed news on the  rise of cholera in Yemen, which comes as a possibly fatal addition to the hardships that Yemeni men and women have been facing due to the conflict, displacement and malnutrition.  With some 2,000 suspected cases reported daily, the recent and unprecedented

Highlights of UNFPA's response in December 2017.
UNFPA's humanitarian response overview in Yemen for 2017. 
No vacancies currently available