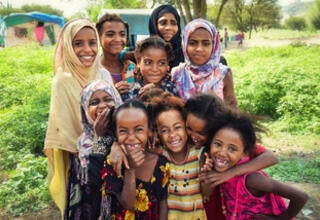 The report reviews Yemen progress in the three years of implementation of the 2030 Agenda for Sustainable Development, highlighting progress and remaining gaps for all 17 Sustainable Development Goals (SDGs), based on the latest available data.  
5 years of conflict in Yemen has been hard felt by its women and girls. Here are 5 facts why women and girls are paying the heaviest price in Yemen's brutal conflict.
To date, there is no scientific evidence about the increased susceptibility of pregnant women to COVID-19. However, pregnancy brings physical changes that might make some pregnant women more susceptible to viral respiratory infections. Pregnant women with respiratory illnesses must be treated with the utmost priority due to increased risk of adverse outcomes.
Events
No content available