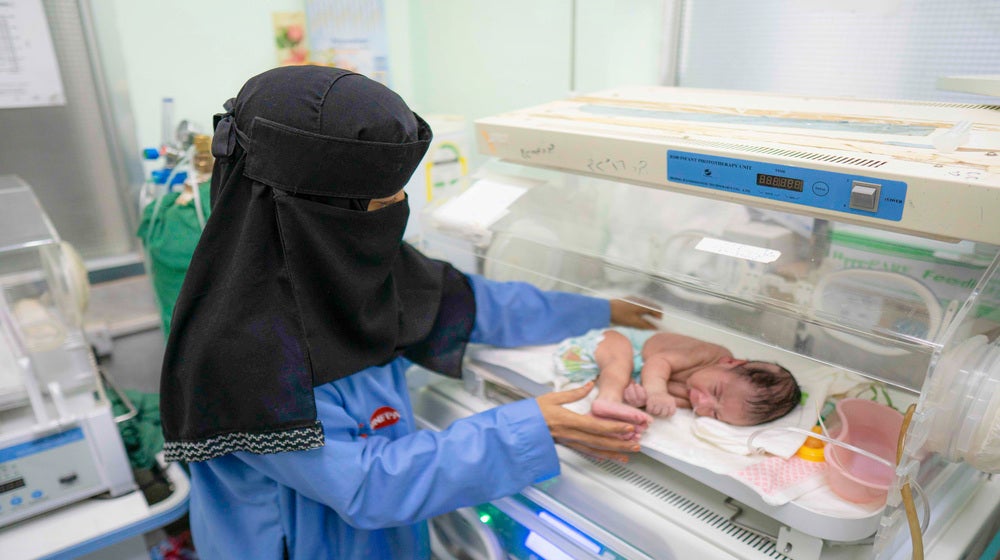 Highlights of UNFPA's response from April to June 2022.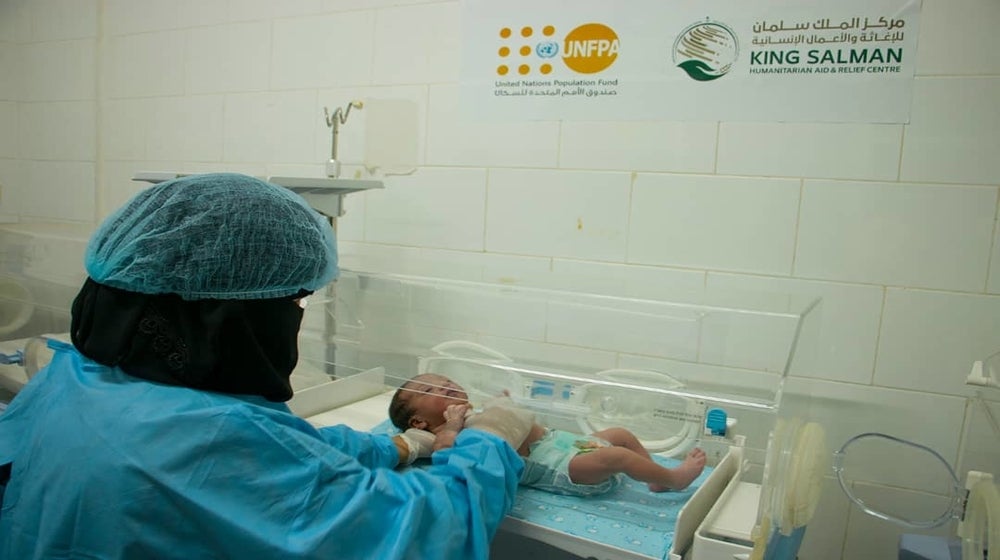 Saudi Arabia's KSrelief announced a contribution of US$ 2.5 million, supporting, UNFPAto provide life-saving reproductive health services to the most vulnerable women and girls in Yemen.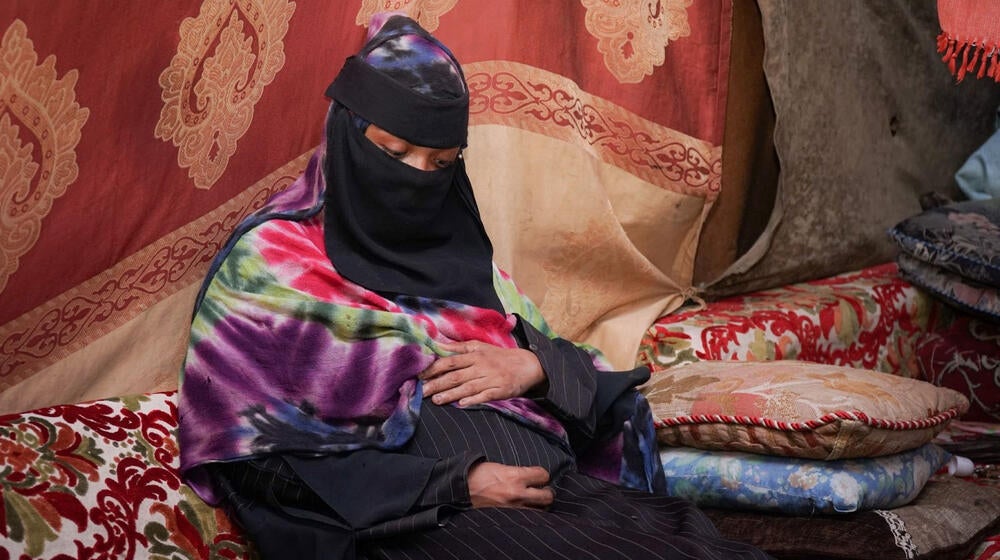 An internally displaced woman named Hamsa* in labour arrived at Maifa'a Mother and Child Centre in Hadramout Governorate, known to provide free obstetric services, only to discover medical personnel gone and delivery services cut off.