Across Yemen, from an estimated 6 million women of child bearing age, 144,000 women are likely to experience complicated deliveries risking their lives and that of their babies requiring access to emergency reproductive health services. Most women cannot afford the transportation cost or hospital charges. At Al Kuwait Hospital in Sana'a, UNFPA with support from the Kingdom of Kuwait is supporting the Hospital to pro...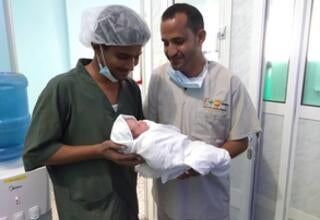 Highlights of UNFPA's response during the month of October 2019. 
Emy Hetari, a Yemeni anime singer performed her newly released song entitled 'What is my fault' at the Nairobi Summit to commemorate 25 years of ICPD. She also received a UNFPA Award of recognition at the Summit.
Events
No content available