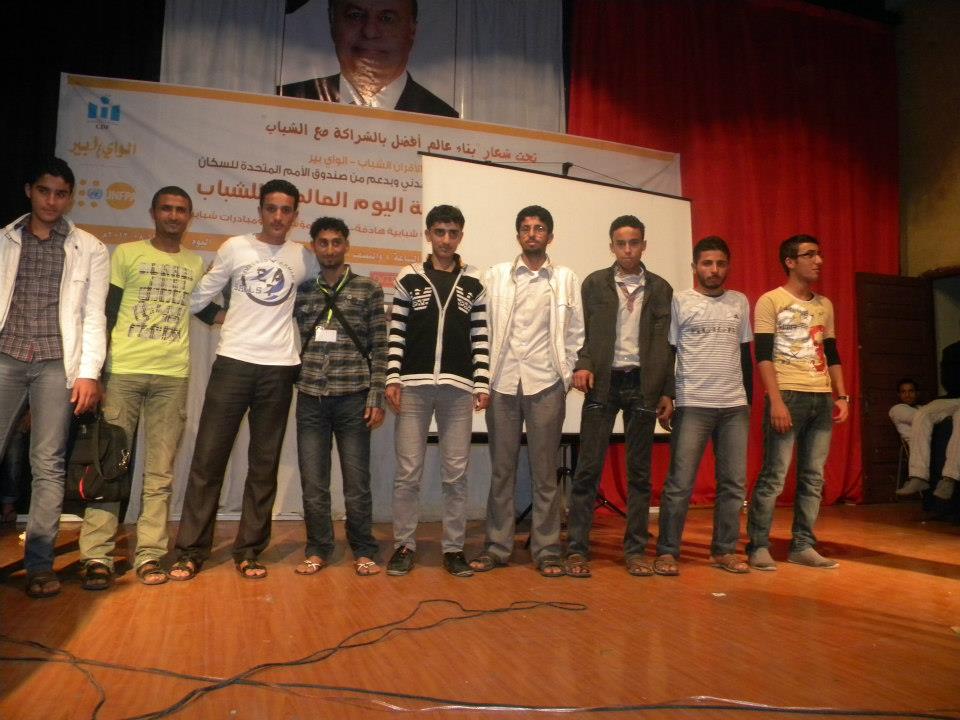 August 2012_With support of UNFPA, Y-EERs took the responsibility this year to observer the Youth International Day in two main governorates (Ibb & Hadramout) under the theme "Building a Better World: Partnering with Youth". 
The other Y-peers conducted small activities to mark also this day in the rest of governorates.
The celebration that took place in the holy evening of Ramadan included varied activities like singing, theater plays and competitions that draw attention to youth current issues and the challenges they face, and the importance of their involvement in the discussion of the various issues that affect their daily lives. 
In Ibb governorate, many youth initiatives seized the opportunity to display and share their experiences and activities with youth audience.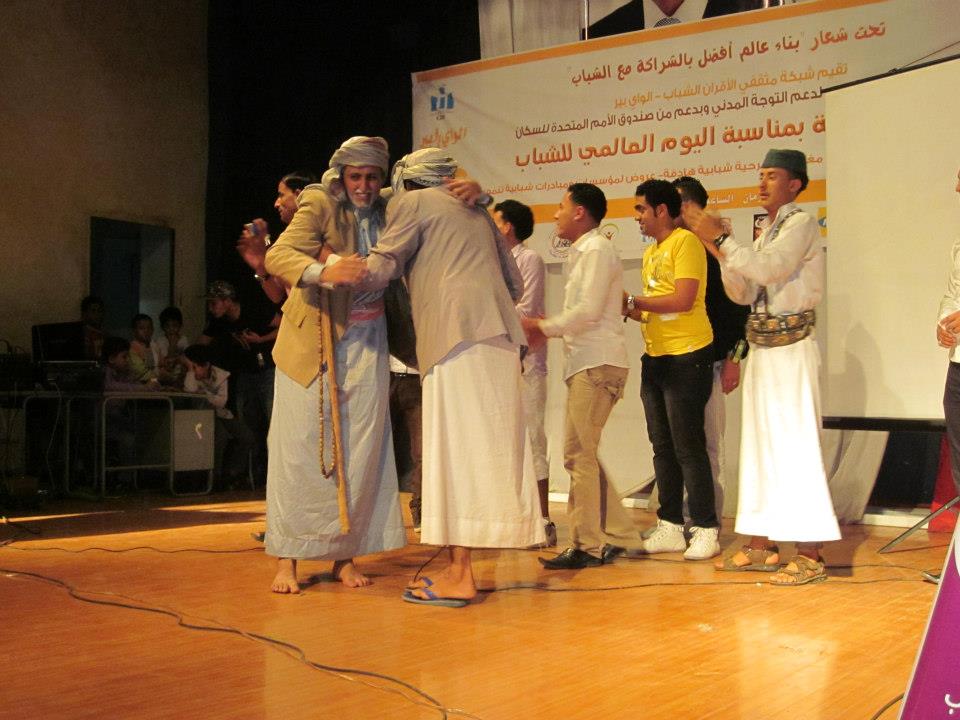 While in Hadramout governorate, theatre plays centered on reproductive health, family planning, HIV/AIDS, early marriage, FGM and volunteerism. 
The event was attended by local authorities, NGOs from Ibb, Taiz and Sana'a governorates with participation of more than 250 young boys and girls. 
In the end of the vent volunteers were honored and awarded and the celebration of YID had received large coverage in the media national wide.